Best service is a given:
Excellent service is a fixed component of our company philosophy. In our own shop we handle all repairs concerning truck bodies and trailers in a professional manner.
Inspection of the tail lifts:
We are happy to carry out recurring inspections of tail lifts with the appropriate test certificate.
Goldhofer - service partner:
As service partner of Goldhofer, you can ask for information anytime and request or get spare parts installed by us.
Extensive range of hydraulic components:
We have a comprehensive range of high-valued hydraulic hoses (2- and 4-ply) and fittings for maximum pressure applications of the "Gates" range. Pressings and assembly are carried out in our plant according to your wishes.
A full range for every need:
If needed, our comprehensive range of spare parts ensures the quick availability of the parts you need on-site.
You can request information regarding spare parts for all products manufactured by Gföllner at any time and have them fitted at our workshop.
Trailer assessment according to sect.57a
Our new testing laboratory for trailers in classes O1, O2, O3, O4, R1, R2, R3 and R4 has been in operation since November 2013. With these trailers, you can exceed a speed of 25 km/h.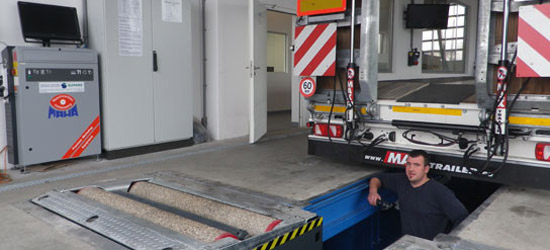 | Trailer - Category | Classification |
| --- | --- |
| Category O | Trailers (including semi-trailers) |
| Category O1 | Trailers with a permitted total mass of up to 0.75 tons |
| Category O2 | Trailers with a permitted total mass of more than 0.75 tons up to 3.5 tons |
| Category O3 | Trailers with a permitted total mass of more than 3.5 tons up to 10 tons |
| Category O4 | Trailers with a permitted total mass of more than 10 tons |
| Category R | R1-R4: Agricultural or forestry trailers |
Tail lift check
Tail lifts must undergo a periodic inspection at least once a calendar year, but no later than 15 months apart.
We carry out the assessment and inspection according to §20 Arbeitsmittelverordnung (AM-VO).
Your Repair & Service Team: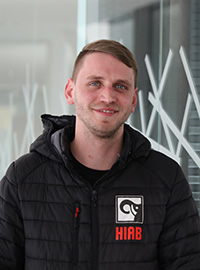 Dominik Spiesberger
+43 7248 62794 160
dominik.spiesberger@gfoellner.at
Opening hours vehicle inspection, repair and tyre service
Monday - Thursday:
07:00 bis 16:00
Friday:
07:00 bis 12:45
Vehicle inspection according §57a and tailboard inspection:
Appointment via telephone is required!
We would like to point out that for all vehicles over 3.5t maximum permitted total weight, the proof of type authorization of the vehicle must be shown in addition to the licence.