We have renewed, changed and improved a great deal. But one thing has remained the same: the creativity, the dedication and passion of our employees, who show day in day out that the industrial location of Upper Austria is successful all over the world.
Special construction for fish transport
For the company Glück Fischzucht GmbH we were allowed to deliver a two-axle trailer chassis to accomodate a plastic tank.
We build up the "mobile fish tank" also as a truck body and with a tandem-trailer-chassis.
We thank you for the trust and wish you a safe journey.
Disposal logistics with the right vehicle fleet
Kronlachner is a recycling and disposal company and offers the appropriate disposal logistics for this. The vehicle fleet has been expanded with a tandem trailer with pneumatic lashing for skip transport.
We thank you for your trust and wish you a safe journey.
Of a multitude of appealing solutions in container transport & disposal for vehicle trailers, to plateau-constructions for the widest range of requirements in terms of goods and mobility, up to canvas and tarpaulins, or the right semitrailer to transport heavy equipment, we offer you extensive advice.
That means that all of your wishes are incorporated into the development of our products. We can get right to the heart of individual solutions thanks to our years of experience in automotive manufacturing.
Our specialist advisor Günther Wetzlmair will be happy to provide you with information at any time
The specialist for pool transport
The services of the transport company Mati-Trans include the areas of construction-, event-, special- and pool transport. We expandet the vehicle fleet with a 1-axle-low-bed semi-trailer. We worked together on a variable solution for a wide variety of pool tranports, which is now implemented on the hydraulically steered semi-trailer with flexible load securing, the pull-out side frame and the storage boxes on the crank and above the rear axle.
We thank you for your trust and wish you a safe journey.
The right system for every through-loading vehicle
In this case we designed the swingwall superstructures as a throug-loading train, so the trailer can be loaded through the truck's tail lift platform. The length of the trailer drawbar is adjustable to ensure the ideal distance to the truck even with existing vehicles. This offers our customer, the Braucommune in Freistadt, time-saving loading and the coordinated load securing ensures that the freight is transported safely.
We are happy to offer vehicle constructions in the areas of tarpaulin bodies, platform bodies, box bodies, refrigerated box bodies or even special bodies. We have the right solution for every requirement. Our specialist advisor Christian Steinbauer will be happy to provide you with information at any time.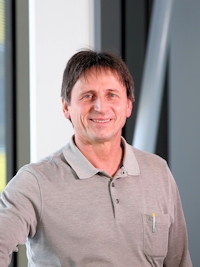 Christian Steinbauer
Sales Truck- & Swap truck- bodies
+43 7248 62794 129
christian.steinbauer@gfoellner.at
HIAB Multilift hooklift ULTIMA
For the company Hasenöhrl GmbH we were allowed to equip a 4-axle truck with a MULTILIFT hooklift Ultima. The MULTILIFT is used, among other things, in the areas of waste management and recycling, construction, transport and logistics. Due to the wide range of products, the right product solution can be found for every company.
Gföllner is the sales and service partner of HIAB and delivers the best quality and satisfaction. Get to know our product range of MULTILIFT hooklifts and skip loaders.
If you have questions about our products, or if you wish to receive further information, please do not hesitate to contact us; our sales advisors Josef Zellinger and Manuel Walk are looking forward to receiving your comments.
Technical vehicle inspections by means of a mobile brake test bench
We handed over a trailer based test device to the office of the Lower Austria provincial government. This mobile test center is designed for driving over commercial vehicles with a 20-tonne axle load to check the roadworthiness of vehicles. The trailer includes a roller brake tester, weighing equipment and a fully equipped office compartment.
Everything made to measure
For the company Systembau Eder GmbH we were allowed do produce a 3-axle-low-bed-semitrailer. The company specializes in made-to measure precast conrete parts. For this, it's a suitable mode of transport needed, which we make available with the hydraulically steered low-loader semitrailer – also made to measure.
We thank you for the trust and wish you a safe journey.
The specialist for innovative heating solutions also relies on innovative solutions when expanding the vehicle fleet and trusts in Gföllner quality when purchasing a sliding tarpaulin structure and tail lift.
We wish you a safe journe and thank you for the good neighborhood.
Dear business partners,
thank you sincerely for the dedicated cooperation in the past year. We wish you and your loved ones a blessed and merry Christmas and a happy new year!
This year we decided to donate EUR 3,000 to the Austrian Red Cross instead of providing small gifts for our business partners.
We would also like to inform you that our company will be closed for Christmas holidays from December 24th, 2020 until January 10th, 2021.