Long Night of Research 2018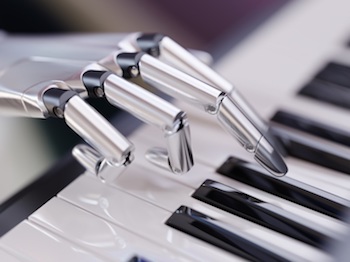 Is it possible to connect humans, machinse and music in a virtual space?
The Landesmusikschule Peuerbach, the Blasmusikverband and the company Gföllner try to bring music, industry and a virtual world into harmony. An orchestra consisting of musicians, machines and robots will present their own composition.
The machines, which are firmly anchored in the production halls, are virtually complemented on stage and the robot orchestra is managed by the robot. The aim of the production is the musical representation of interactions between man, machine and a virtual reality.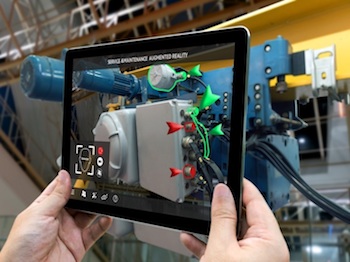 What is real and what is virtual?
We show you our experiments in the field of virtual and augmented reality.
During a tour, we show you different ways in which "Virtual Reality" (VR) and "Augmented Reality" can be used in practice.
For one thing, we try to visualize our products in the best possible way, but also to use these technologies in the design, production and operation of our products.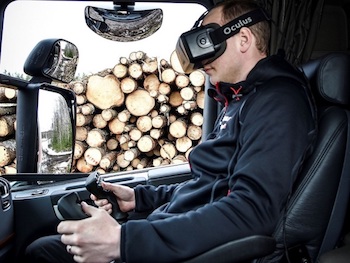 Can anyone use a loading crane?
The example of a loading crane situation shows how to operate a loading crane by means of VR glasses. On our simulator you can try what it would be like to sit on a crane and load logs.
The unique thing about it is that Virtual Reality (VR) glasses present a very real-looking environment.
This system will be installed in the truck cab in the future. This allows the driver to operate the crane without leaving the cab.